Summer-autumn visits and everyday life
We have already described adventures and everyday school life in the last post. In the last two months, of course, the language learning has continued at a brisk pace (or sometimes more slowly). But we can move more and more freely in the language and understand more quickly, at least that's how we feel 😉 Then there were also a few things to prepare for the start of the business during this time. Documents for its registration had to be translated and notarized in order to be handed in at the right place. We are excited to see how it will all go once everything is "ready". And also how we will come into contact with people through our work with spectacle frames and what kind of conversations will develop. At any rate, Klaus was recently able to mend a pair of glasses at an event we were invited to, so that they sat straight on the wearer's nose again and did their job. She was very happy, and we to.
In between all this, our children and our little grandson came to visit. Those were wonderful times and we really enjoyed those days and the activities we did together and continue to cherish the fond memories!
.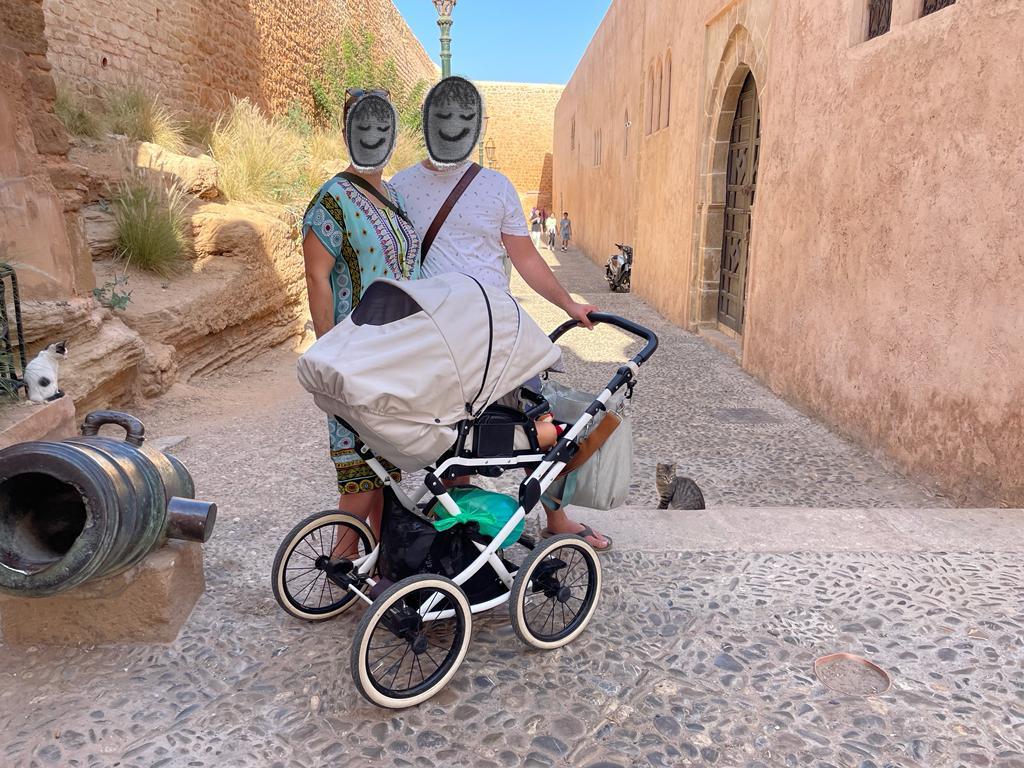 On the last day of our visitors, we had a huge sandstorm over the whole of Morocco, which turned us into couch potatoes. Even our living room was covered in a thin layer of reddish-yellow sand dust afterwards. At least the cleaning was worth it. In the two weeks that followed, we even had some nice rain. That was really good for the soil and the plants. We are grateful for these downpours, but continue to pray for a rainy winter and snow in the mountains, which won't melt again until spring/summer….