Another stage – March 2022
In mid-March, the time had come: everything that seemed important to us, was packed into boxes and waiting to be moved to the storage. What was not allowed to the "come with us" pile had been given away or had found a new owner via internet. This made our hearts happy, because only a few things ended up on the bulky waste pile. But after everything was "bagged" and before Klaus picked up the moving truck, we still had time for a last farewell stroll on Warnemünde beach and a last coffee break in our favorite coffee location.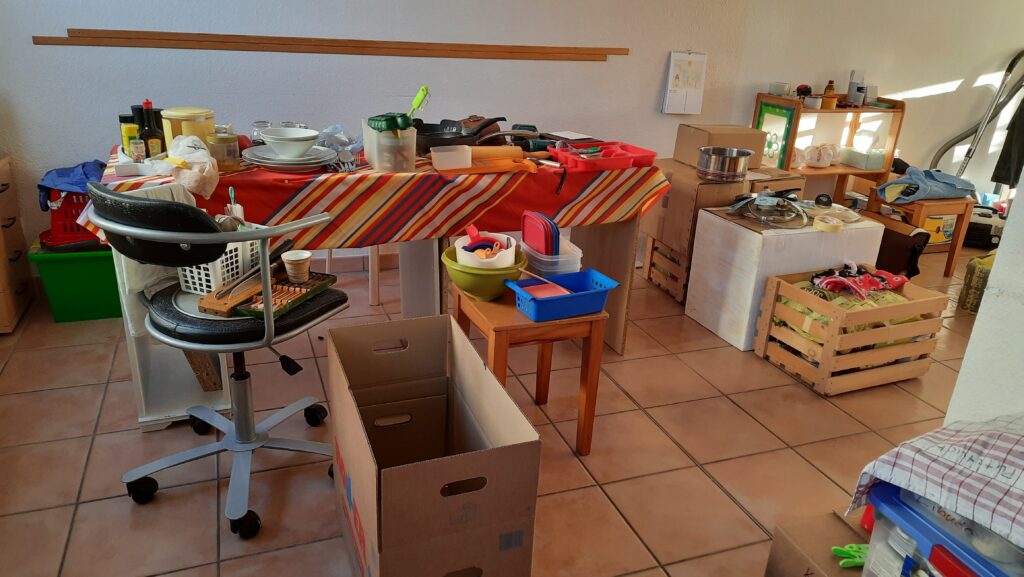 Then the deadline was there. And so did the helpers. They were so hard-working that in just a bit under two hours all our belongings were stacked and tied up in the truck to prevent slipping. After initial doubt that the truck would be big enough, everything had found its place.
All that still remained, was to hand over the house to the new owner and, after a somewhat restless night, to hand over the last key in the morning at 6:00 a.m. before we set off with both, a joyful and a some what sad, but thankful heart. Not only did the trip go smoothly, but God had even provided us with a third driver and fourth companion. Traffic jam-free and without any problems (except for the astronomically high fuel prices) we made it to Stuttgart, where we dropped off our fellow drivers. Shortly before that, it started to rain lightly. But not only water came from above, but a "yellow, sandy broth". The raindrops had to pass a huge Sahara sand cloud before they landed on our (and other) cars. And since the light drizzle only smeared the dust on the windshield, I had to spray a lot of windshield wiper water, so much that I was already afraid, that I would run out of it before the reaching the new home…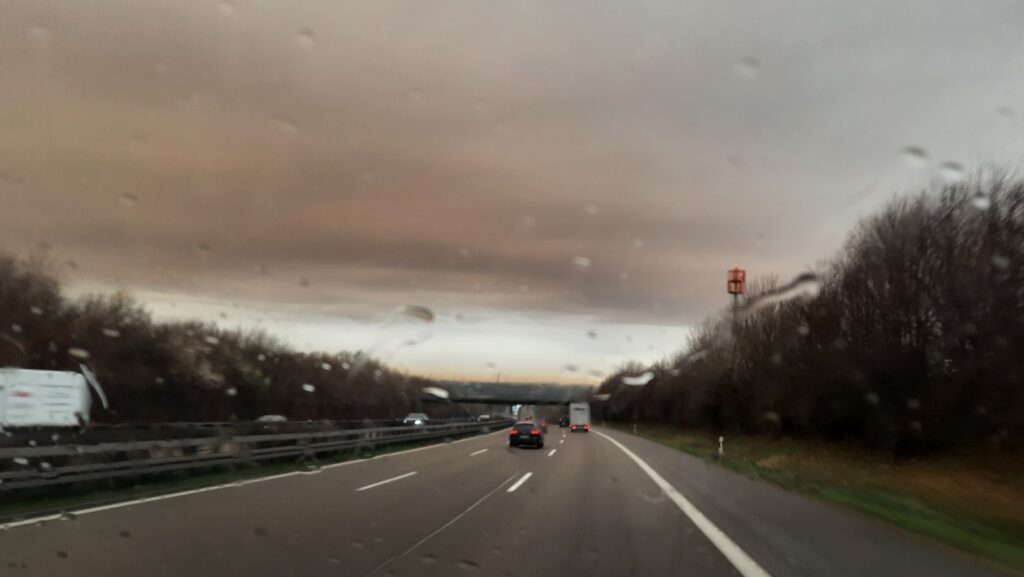 In the evening shortly after six o'clock we reached the warehouse, in which we have rented a small room, well and relieved. Here, two strong helpers were already waiting for us to help us unload and stow away the boxes and crates… With some difficulties we brought everything in the small room, brought the truck back and were looking forward to our bed. "Our bed"? Well, the bed that would be our sleeping place for the next few weeks. Although we were quite exhausted and knew that in the coming week we would have to sort out some of our stuff again and part with even more things, we slept well….